Duvall Veterinary Hospital is proud to serve the Duvall, WA area for everything pet related.
Our veterinary hospital is independently owned and operated.
We also have a team of relief veterinarians who are available to conduct appointments while Dr. Gengler is away from the hospital.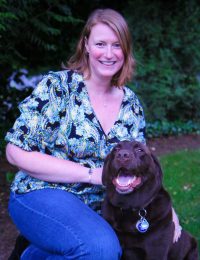 Dr. Michelle Gengler
Dr. Michelle Gengler purchased Duvall Veterinary Hospital in June, 2014. Prior to purchasing DVH, Dr. Gengler worked in the Puget Sound area as a small animal veterinarian.
Read More
Dr. Stephanie Stoegbauer
Dr. Stephanie Stoegbauer is one of our regular Relief Veterinarians. She fills in when one of our regular doctors is out of the hospital, and also works at DVH on most Tuesdays.
Read More